Have you ever bought a product and been so disappointed in it that you began to come up with recommendations on how it could be improved? I'm sure you have.  This is exactly what happened to Takia Tyson, also known as HairMisses.  As a stylist, she wanted to offer more variety to her clients but the curling wand she had purchased only produced one curl pattern. She decided that she could fix this problem by creating her own, interchangeable curling iron. We caught up with Takia to learn about her journey in launching her product line and building a brand.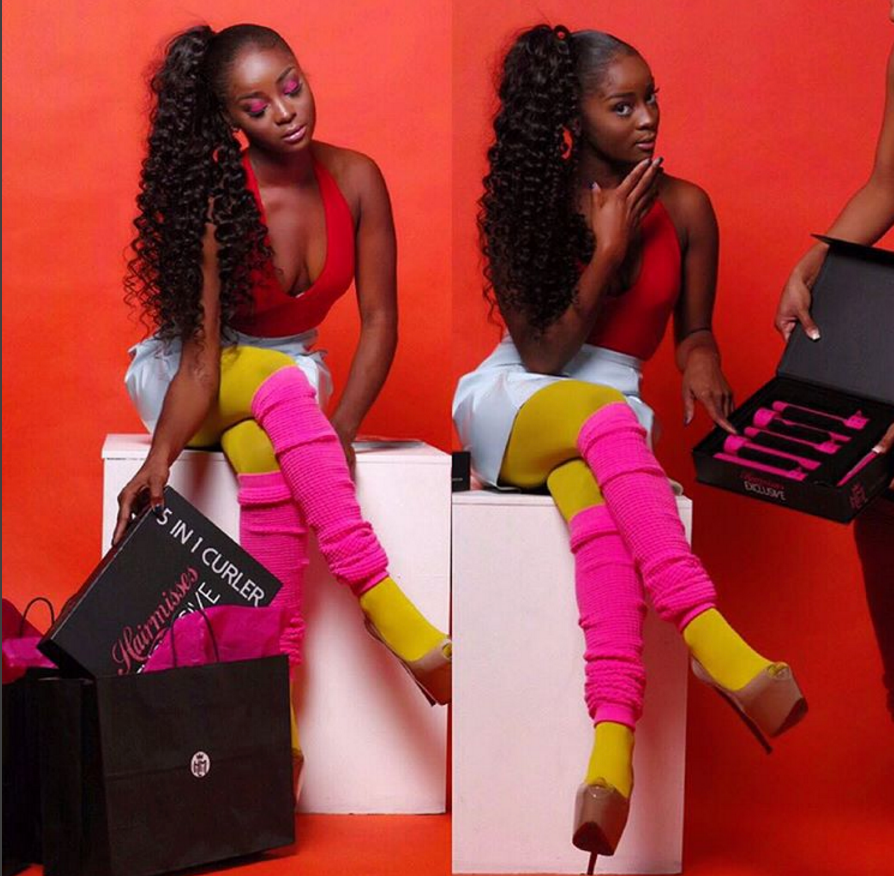 How did you get your start doing hair?
For me, being a stylist came from a struggle.  My mom was a single parent and didn't have time to do my hair so I learned to do it on my own.  I started back when I just 12 years old.
At what point did you decide to go from styling hair to building a brand?
Last year, when I made my Instagram page, I called it @Hairmisses.  I really liked the name and didn't want anyone else to take it.  I was coming up with a lot of ideas for the brand and I wanted to capitalize on it.  I decided to start an Instagram page  in 2013, and then a  Twitter and Facebook page in 2015.
As part of your brand, you have a mobile app that your clients can book appointments through and buy products.  What made you create that?
I just wanted @HairMisses to be so different.  I decided that I wanted something convenient.  Convenience will always wins!  I want to be the best and convenient in my in everything I do.  I didn't want people to have to text me and not get a response.  I wanted to get testimonials, offer products and share tips.  
Ok, so you launched yout app and then you decided you wanted to grow yout brand with a curling wand. How did you figure out how to produce it, market it and brand it?
Everything always comes from what I need as a stylist.  I went to the store one day and I bought another curling iron.  I only had one tool at the time and I could only get one look.  I bought a $50 wand and I didn't even use it.  I said @HairMisses needs its own.  My curling wand is interchangeable and made of tourmaline, which I find is a good material for curling wands.
To create this product was a long and hard process.  Many people want to go to China and get a vendor but I find it's too difficult.  I finally found a company who was willing to work with me. I'm always changing things so in a few months I'll be discontinuing this product line and launching another one. This year I'm launching a new line of flat irons and blowdryers too.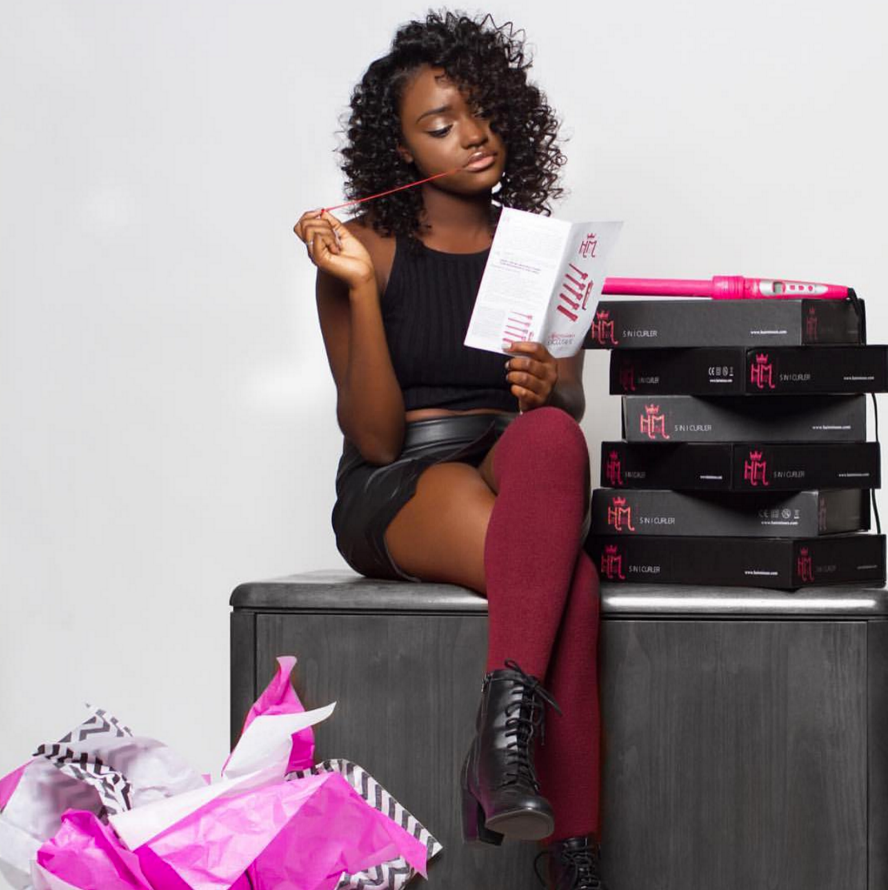 Ok, so we've seen your 5-in-1 curling wand advertised ALL over, from celebrities to magazines! How have you been able to spread the word about this amazing product?
When you're creating a product, a lot of times you have to use a manufacturer that mass produces [which means you can't order small quantities at a time].  You need to have the money to do that.  I knew I had to get my name out there so I invested in PR and knew exactly how I wanted to spread the word about my brand.
What advice do you have for others looking to launch a brand or take their existing brand to the next level?
When you're starting a business you need to have two things: money saved and a team working with you.  A lot of people try to do it on their own, but I recommend having the following people on your team:
Public Relations (PR) & Media
Technology (if you're not technical)
Social Media
Promotional team (also called a Street Team)
Takia also is a strong believer in giving back.  In the last two years she has given away wigs and recently gave away scholarships.
I believe that if you have money, then your should give back.  Be blessed and then bless others.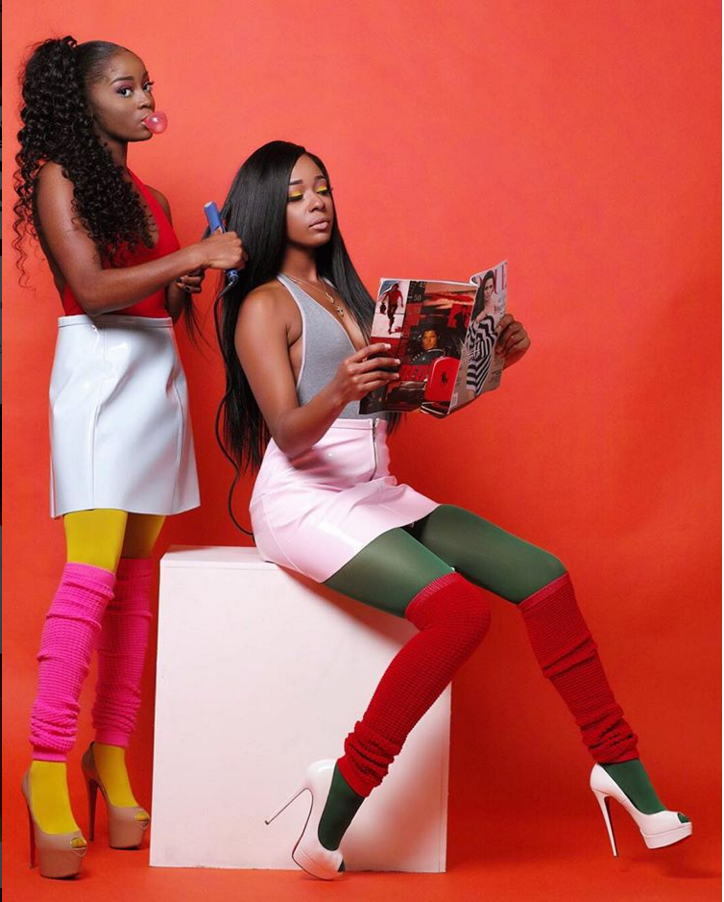 For more information on Takia follow her on Instagram at @HairMisses and learn more about her curling wand and other products at HairMisses.com.
The following two tabs change content below.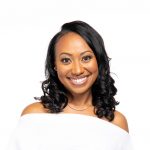 Brandelyn Green is the Founder of VoiceOfHair, a platform to help women of color find the best hair care products, regimens and hairstyles! Since starting VoiceOfHair in 2014 she has grown the social media platform to over 1MM+ on Instagram and Facebook. As a natural who is also a salon goer, she wanted to create a platform where people could find the best products, hairstylists, advice and trends.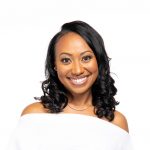 Latest posts by Brandelyn Green (see all)
Facebook Comments