Your personal style speaks volumes about who you are, and your hair is no different! One thing is for sure; everyone has a moment or two (maybe more) where they are simply "not feeling their hair." As much as I love short hair, sometimes I am not in the mood for a salon visit. So what have I done in the past? I'm glad you asked. I've gotten the Senegalese Twists: one of the most beautiful, protective styles out. There are several types of twist styles (Senegalese, Havana, Marley Twists and Kinky Twists), however in this article I'm going to talk about Senegalese Twists, also known as rope twists.  For short, I call them "The Regals". In this article I'm going to highlight 5 ways to wear senegalese (rope) twists.
"The Senegalese twists originated from Senegal, West Africa. Just like the individual braids, this style lasts for many months…" (quoted via Image Africa of LA). You must also treat them with the same care that you would if you had chosen to get braids. Be advised: Senegalese Twists can be slightly "heavy", depending on the size and amount of twists considered. However, they are still a very regal and stunning option for a protective style! As shown in some of the examples, your twists can be worn a few different ways. Coloring is always a stylish way of making your twists stand out, as seen here in the "hint of purple" in this young lady's twists (picture courtesy of "The Right Hair Styles"). Or, you can keep them simply black and beautiful, the way @StephanieCoker does (Pictured above).
Another very creative way of wearing your "regals" is to have two different colors of the twists. Most often, people place a strip of color in one section of the hair. This brown/low blond is a beautiful pop of color (picture courtesy of "Popular Haircuts")!
A style that has been trending lately is one where people are shaving an area of their hair completely; whether it be one side, both sides, or the sides and back. These beautiful twists come with the back of her head shaved, plus a funky design! This picture is styled by Houston Braider @BraidsByGuvia on Instagram.
Maybe you aren't seeking a "pop" of color, but you would prefer to have your color all over. These auburn/red twists on Rockville, MD stylist @Tupo1 on Instagram are absolutely stunning, and even pick up the red undertones in her skin.
 Last but certainly not least, the "Mohawk" has made an AMAZING comeback in the world of hair, and your twists would also look beautiful in this versatile Twist Mohawk. Love this amazing style by Guadeloupe (Caribbean Stylist) @DyaCoiffure.
Your style is a true reflection of you! Why not add "regal" to that reflection? This protective style is very versatile, will last up to two months (if cared for properly; please speak with your stylist for tips on upkeep), and it is simply beautiful!
Until next time,
Lauran Smith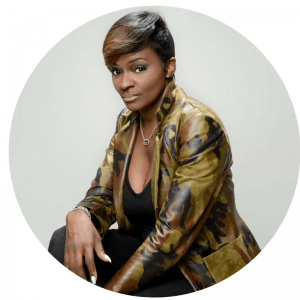 Website: wwww.prbyelle77.com
The following two tabs change content below.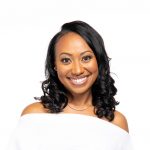 Brandelyn Green is the Founder of VoiceOfHair, a platform to help women of color find the best hair care products, regimens and hairstyles! Since starting VoiceOfHair in 2014 she has grown the social media platform to over 1MM+ on Instagram and Facebook. As a natural who is also a salon goer, she wanted to create a platform where people could find the best products, hairstylists, advice and trends.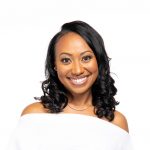 Latest posts by Brandelyn Green (see all)
Facebook Comments