Protective styling helps you to reduce the manipulation of your hair so that you can retain length.  One of the trending protective styles is "Puzzle Part Box Braids."
At first glance you may think this is a kids hairstyle, but many adult women are opting for this look. If you're curious about how it's done check out this tutorial below.
You only need:
a styling gel/edge control of your choice (We recommend that you try the PureFix Hair Elixir which is a great scalp moisturizer (while promoting growth). It has a cooling sensation once you rub it in and it's perfect for protective styles.)
a comb for parting
rubber bands
braiding hair
a pitcher of hot water
a towel
accessories of your choice

The following two tabs change content below.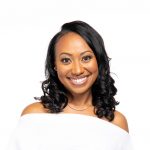 Brandelyn Green is the Founder of VoiceOfHair, a platform to help women of color find the best hair care products, regimens and hairstyles! Since starting VoiceOfHair in 2014 she has grown the social media platform to over 1MM+ on Instagram and Facebook. As a natural who is also a salon goer, she wanted to create a platform where people could find the best products, hairstylists, advice and trends.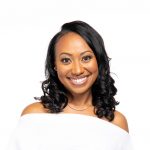 Latest posts by Brandelyn Green (see all)
Facebook Comments