It's that time of year and many award shows, such as the Grammy's are among us.  We're all awaiting the red carpet looks but in 2018, I'm excited to see some sprinkles of raw #BlackGirlMagic.  The greatest expression of blackness in beauty is usually conveyed through our hair.  Here are some amazing tutorials that would make for some amazing special occasion or red carpet  moments!
@MyNaturalSistas shows us how to do a stunning braided undo.  This protective style can easily go from early morning press to evening glam.  Braid up the back or substitute with two strand twists for a soft rope-like elegance.
2.  This completely tucked away style is where naturalista gets high end.  This editorial style look by @Naptural85 is both fashion forward and regal.  Being completely pulled back, this style is understated and chic, allowing make up to take center stage.  Talk about camera ready.
3. I'm sure Marsai Martin will come giving a look.  @Shanilia26 gives us a style for the little naturals to enjoy.  Adorning the head in black girl royalty, this crown screams "paparazzi moment".  I love the braided details and gold wire embellishment.  Both add special detail and make the look customizable to the ensemble of choice.  Now, what to wear?
4.  @EbsCurlyTV knows that natural hair is meant to be free!  Add some uniformity in those curls by using a wand.  It's like old Hollywood Glam meets AfroPunk… And. I. Love. It.
5. Feeling bold?  Well @thechicnatural is clearly ready to make a statement. Stop the press as soon as the heel touches the Red Carpet.  (I Need Solange or Sza to come through with this look and snatch everyone's edges).  This style is only for the daring… with that attitude, they'll definitely be going home with some trophies.
Which look do you think is a Grammy Winner??
The following two tabs change content below.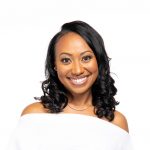 Brandelyn Green is the Founder of VoiceOfHair, a platform to help women of color find the best hair care products, regimens and hairstyles! Since starting VoiceOfHair in 2014 she has grown the social media platform to over 1MM+ on Instagram and Facebook. As a natural who is also a salon goer, she wanted to create a platform where people could find the best products, hairstylists, advice and trends.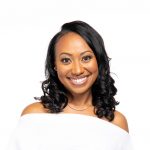 Latest posts by Brandelyn Green (see all)
Facebook Comments