The 2017 Miss USA Pageant aired last night and of course many people are talking about the winner, Miss DC USA, Kara McCullough who happens to be a nuclear scientist.  She ruffled a few feathers with her answer to the question "Is healthcare a right or a privilege?"  Kara answered by saying that she believes that healthcare is a privilege and that is why we need to focus on creating more jobs in our economy.  So you can see why her response stirred up some controversy.
However, last night  was Miss USA, Deshauna Barber stole the show.  She gave her final words in a pre-recorded tribute to her mom. She explained that her mom died 3 months after she won the title and that her mother wanted her to wear her natural hair on stage, but that she chose not to.
Last night as she gave her final walk as the reigning Miss USA, Deshauna Barber, in a tribute to her mom rocked her fro….and it was FIERCE! She was beautiful and elegant and confident– all the things mothers want their daughters to become.
Deshauna Barber is the Barbie Doll I want my daughters to have. #MissUSA pic.twitter.com/iWeYOPtfEU

— Astasia Williams (@AstasiaWill) May 15, 2017
Yes, I agree that she should be made into a Barbie! Deshauna Barber truly made us proud by staying true to herself and her mom.  What a beautiful way to close out Mother's Day.
The following two tabs change content below.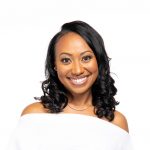 Brandelyn Green is the Founder of VoiceOfHair, a platform to help women of color find the best hair care products, regimens and hairstyles! Since starting VoiceOfHair in 2014 she has grown the social media platform to over 1MM+ on Instagram and Facebook. As a natural who is also a salon goer, she wanted to create a platform where people could find the best products, hairstylists, advice and trends.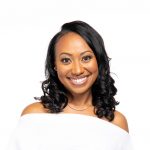 Latest posts by Brandelyn Green (see all)
Facebook Comments