Gray hair also known as canities are one of the most glorified yet feared phenomenon's in the American hair world. Many people love and hate gray hair because it often symbolizes age.  There are others who love and hate gray hair because it is very resistant to other colors.  One of the most popular topics surrounding the idea of gray hair however, is its change in texture and how to soften gray hair.
As hormones change for various reasons inclusive of age, genetics, medication, and more, the sebaceous glands that supply oil to the hair as well as the melanin in hair which provides pigment can drastically change.  The resulting changes as mentioned above can cause hard, brittle gray hair.  As a means of softening such hair which will allow the hair to take in other products, stylists and those who have gray hair can follow the steps mentioned below:
Imparting moisture into the hair-as a simple means of softening gray hair using conditioners on a regular basis and having deep conditioning treatments periodically can soften the hair strand.
Using color developers prior to coloring services- before coloring gray hair (be it with semi, demi, or permanent color) applying a low volume developer can help to soften the hair by opening the outermost layer of the hair (the cuticle) which will also allow for deeper penetration of the color that will essentially provide more vibrant, longer lasting color.
Using a clear gloss- All color services do not have to change the color of one's hair, some can simply be for the purpose of vibrancy. This is also true of gray hair; not only can the use of clear hair color or color gloss create vibrant gray hair, it can also reduce the appearance of hard, frizzy, gray hair.
While this is not an exhaustive list of solutions for hard gray hair, utilizing the previously mentioned steps can serve as some of the least harmful means of softening gray hair.
The following two tabs change content below.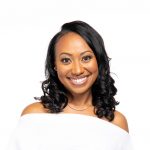 Brandelyn Green is the Founder of VoiceOfHair, a platform to help women of color find the best hair care products, regimens and hairstyles! Since starting VoiceOfHair in 2014 she has grown the social media platform to over 1MM+ on Instagram and Facebook. As a natural who is also a salon goer, she wanted to create a platform where people could find the best products, hairstylists, advice and trends.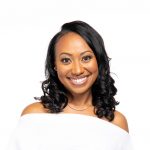 Latest posts by Brandelyn Green (see all)
Facebook Comments