At the start of the year many of us are reflecting on how we'll reach our goals for the year. While I of course have spiritual, financial and health goals, I added a new goal this year.  I want to get my hairline healthy again.  After I had my daughter in 2016 my edges thinned out and haven't been the same since.
As a result, I've been researching oils, remedies and anything that I can find to help stimulate growth in my temple area.  That's when I came across this craze of using Vicks Vapor Rub to regrow edges! Vick's Vapor Rub is out here changing lives, I mean hairlines!
I know it sounds kind of crazy, but if you search YouTube you'll find about 30,000 search results on this topic.
This woman claimed that it stimulated growth in her hair so fast that she had to get a relaxer sooner than she wanted!
So before you decide "that's crazy, I'm not doing that" take a let's take a look at some of the ingredients:
Active Ingredients:
Camphor :  Camphor is used topically to increase local blood flow and as a "counterirritant," which reduces pain and swelling by causing irritation. Note: It is important not to apply camphor to broken skin, because it can enter the body quickly and reach concentrations that are high enough to cause poisoning.  (According to WebMD.com)
Eucalyptus Oil : The health benefits of eucalyptus oil are well-known and wide-ranging, and its properties include being an anti-inflammatory, antispasmodic, decongestant, deodorant, antiseptic, antibacterial, and stimulating, in addition to other medicinal qualities.
Menthol:  Menthol is either manmade or made from the extracts of mint oil. Menthol provides a cooling sensation when applied to the skin or other tissues (such as the tongue, gums, or inside the cheeks).
After looking up the active ingredients, I can see how Vick's Vapor Rub can help stimulate growth.  However, the key to using this product for hair growth is that you have to know how to use it.
Most people use it as a "pre-shampoo" treatment, applied to the scalp and and then allow it to sit for 15 minutes before washing out.  However, others use it as a balm and leave it on the scalp directly (as the woman mentions below).
This woman claimed that it not only grew her hair but also remedied her itchy scalp.
Due to the strong scent and ingredients in Vick's, I wouldn't recommend leaving this product on your hair for prolonged periods. It could cause irritation if it gets into your eyes, as well.
Additionally, this product is petroleum based (you know the same ingredient that is used in Vaseline).  Therefore, I wouldn't want to use this as an oil because it could clog your pores.  Nevertheless, if you use it as a "pre-shampoo" treatment in the same manner that you would a hot oil treatment, it seems like it could really be effective.  I've watched almost a hundred videos of women using this treatment and all of which believe it worked– so there may be something to it!  However I haven't tried this myself yet so you'll have to decide for yourself if it's something that may work for you.
So what do you think?  Are you willing to try Vick's vapor rub to regrow your hair?
The following two tabs change content below.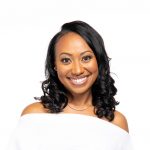 Brandelyn Green is the Founder of VoiceOfHair, a platform to help women of color find the best hair care products, regimens and hairstyles! Since starting VoiceOfHair in 2014 she has grown the social media platform to over 1MM+ on Instagram and Facebook. As a natural who is also a salon goer, she wanted to create a platform where people could find the best products, hairstylists, advice and trends.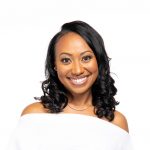 Latest posts by Brandelyn Green (see all)
Facebook Comments