Do you struggle with knowing the right way to apply your makeup for a flawless look?  With so many makeup trends out, it can be overwhelming to figure out which ones are best for you! Below are key some tips from my makeup video that may help you sort out which ones are best for you!
*Face*
Primer:  What you do before your makeup is just as important as the actual makeup application itself. Primer is meant to protect your skin, it also makes the makeup last longer
Highlight & Contour: Whatever you use for this step, whether it is powder or concealer make sure it is not extremely light and dark. You can achieve a beautiful nice highlighted and contoured look with only one shade lighter and darker than your skin tone.
*Eyes*
Eyeshadow: Blending your shadow can make all the difference in enhancing your features. You can never blend too much!
*Lips*
Lip Liner: Many people tend to shy away from lip liner and go straight for the lipstick. There is so much beauty in a lip liner; it can help you customize your lipstick to your skin tone. It can also help with preventing your lipstick from bleeding!
For more tips subscribe to my YouTube Channel: Christine Amor
The following two tabs change content below.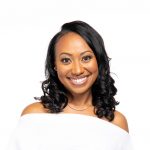 Brandelyn Green is the Founder of VoiceOfHair, a platform to help women of color find the best hair care products, regimens and hairstyles! Since starting VoiceOfHair in 2014 she has grown the social media platform to over 1MM+ on Instagram and Facebook. As a natural who is also a salon goer, she wanted to create a platform where people could find the best products, hairstylists, advice and trends.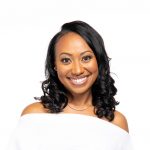 Latest posts by Brandelyn Green (see all)
Facebook Comments