It's back!
I would like to invite you to a FREE training on Thursday, July 7th at 8PM ET / 7PM CT so that you can come and learn how to grow your Instagram page and get more followers and ultimately more customers.
We held this training a few weeks ago and received so many requests that we decided to host it again!
Here are the details:
Title:  How to Grow From 0 to 100K on Instagram Without Spending Lots of Time or Money
Date: Thursday, July 7th at 8PM ET / 7PM CT / 5PM PT
Link to Register:  https://voiceofhair.leadpages.co/growto100k/
What You'll Learn:
How to post content that drives SALES in your business
How to make your content reach 10X as many people
How to make your content stand out amongst your COMPETITORS in your industry
How to OPTIMIZE your bio to get you more customers and more money
How to drive growth and engagement DESPITE Instagram's new algorithm that doesn't allow you to reach all of your followers
If you have your own business, I want to help transform it through Instagram, from where it is today to what you dreamed it could be.
It's possible and the shift begins with this FREE training!
I have been working on this for some time now and am excited to see the impact that it's going to have on your Instagram page and business. It's going to be good, so you need to show up and come ready to learn how to take your Instagram game to the next level.
Click here to register now: https://voiceofhair.leadpages.co/growto100k/
Like always, with my trainings there will be a limited number of spots so you need to register now and make sure you show up a few minutes early. When the room fills up no one will be able to join unless someone else drops off and that normally doesn't happen.
See you on the training!
P.S. For taking the time to invest in your business I'm going to give everyone who attends a special BONUS gift. No purchase necessary, all you have to do is show up.
Make sure you register today. We have limited space on the training so it's important that you register to reserve your space, then show up a few minutes before 8PM ET/ 7PM CT for the training. We start on time, every time!
Link to Register: https://voiceofhair.leadpages.co/growto100k/
The following two tabs change content below.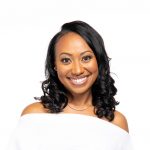 Brandelyn Green is the Founder of VoiceOfHair, a platform to help women of color find the best hair care products, regimens and hairstyles! Since starting VoiceOfHair in 2014 she has grown the social media platform to over 1MM+ on Instagram and Facebook. As a natural who is also a salon goer, she wanted to create a platform where people could find the best products, hairstylists, advice and trends.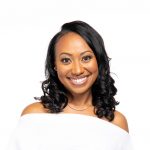 Latest posts by Brandelyn Green (see all)
Facebook Comments