A woman's hair is her crowning glory. The hair is the richest ornament of women which makes cutting their hair a tough decision to make. It is said that when a woman cuts her hair, she is about to change her life!   We decided to sit down with Porsche Abraham, a Houston native, former reality TV personality and Social Entrepreneur who recently made the bold decision of chopping all of her hair off.
Q: You recently made the bold decision to shave your hair. What motivated you to do that?
A: Cutting my hair was a graceful act of rebellion, and a first step in setting myself free from the opinions of others. I cut my hair because I knew that if I couldn't look into a mirror, at the raw and unfiltered image staring back at me and love her unconditionally… then there was a problem with my own perception of beauty.  
For too long, black women have been taught to worship European beauty standards… so much so, that we as black women are out here killing ourselves to look like other races of women … while those other races are literally killing themselves to look like us as black women.  I'm done with the game of charades. In a world of followers, I choose to be brave. Even when it's unpopular. I choose to lead.  I choose to stand tall and love my flaws, bald and all.
My tonsure allowed me time to regroup, and redefine my own ideas of beauty. As I walk unapologetically in my truth, I grant others the permission to do the same… without judgment.
Q: How do you feel now after shaving your hair? Do you feel more empowered?
A: I feel extremely empowered, and organically me! The best way I can describe it is the feeling you get when you take off your bra after a long day.
But wanna know what's dope? Random black people: men, women, young and old who literally stop to simply compliment me, commend my bravery, and high-five me… Like really, that keeps happening. In fact, it happened yesterday at the post office, and in line during early voting last week.  Today, when I was walking out of Fiesta (a local grocery store), and a woman yelled out her window, "I love your hair!", as he rubbed on her own bald head. It's like I was inducted into some classified Bald Black Girl Magic Club. I was a force before, but now… I'm unstoppable.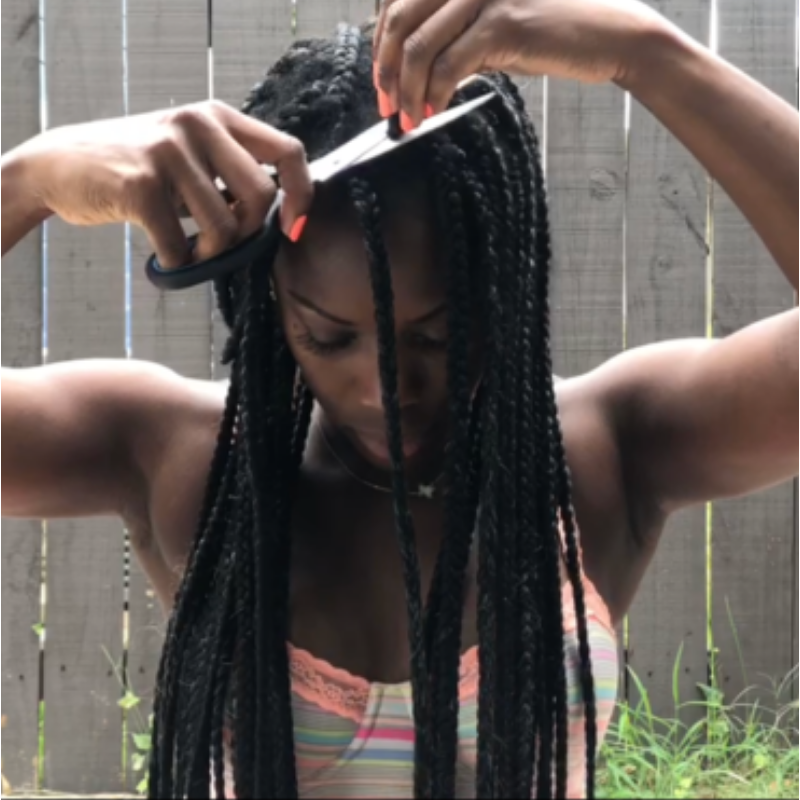 Q: How did shaving your hair change your day to day life?
A: Well first off, I now can finally pull off that cute "wash & go" look.  Seriously, dating has definitely been interesting! It takes a different kind of man to approach a woman with a bald head.  If someone can manifest the gumption to approach me in all my bald glory. Who knows… they may be my soulmate!
Side Note:
Showering will never be the same.  When a hair product calls for a quarter size amount, I can actually do a dime size! Not to mention, the first shower that I took after shaving my head was the most euphoric and orgasmic sensation ever! That hot water springs sensation is magical.
Q: How did people react to it?
A: One of the most surprising responses that I often get when people see my hair is, "Well, you have the face for it".  I know this may seem like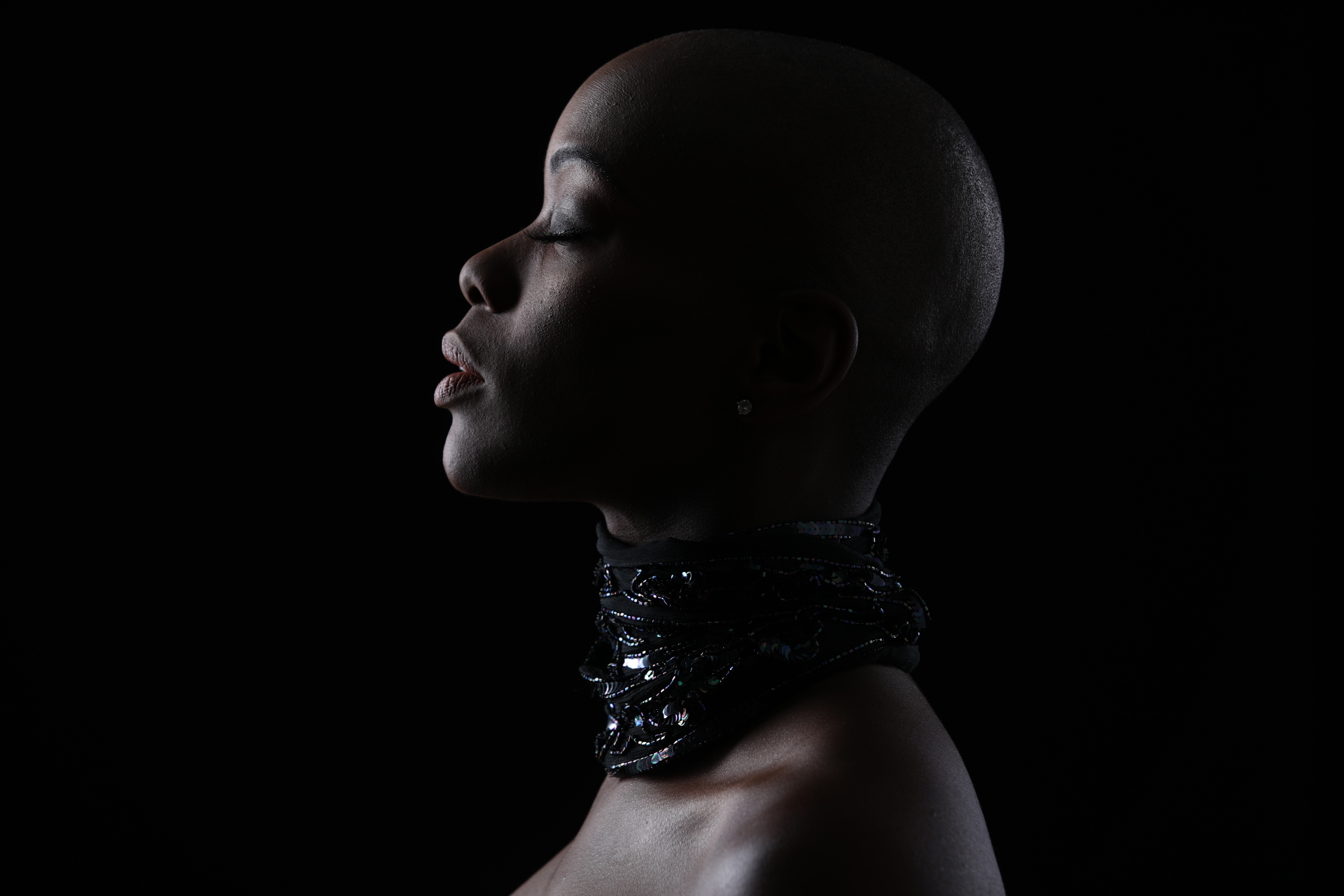 a term of endearment, but this comment conversely implies that some women don't have the face for it. Personally, I don't subscribe to this idea. Your face is YOUR FACE!  And it is beautiful, it is unique, and it is made in the image of God.
I get mostly good responses but some people, my pawpaw included, are not feeling it. (It be ya own people)
Q: Do you have any regrets?
A: Nodda one.  It was necessary for me to taper all things from my life, including superficial lifestyles, artificial friendships, generational ideologies… and hair, that no longer served me. I am on a journey to evolve into the best version of myself possible and this chop truly helped me learn more about myself on a more intimate level.
Q: If there was something you could've done to your hair differently, what would it be?
A: I am 100% happy with my decision to cut my mane. Cutting my hair was like a rite of passage for me; an outward expression of my own personal growth and identity.
Having a buzz cut literally adds time on to my day, and it helps me simplify my number of daily decisions.  I don't trouble myself with making frivolous decisions about my hair anymore. Instead, I focus my time and energy vibrations on things I deem more important, like creating generational wealth for my family and improving my community.
Q: Do you see yourself doing it again?
A: I've cut my hair every week since Sept 1, 2018… and I love it.  As my standards of beauty evolve, so will my hair. In this season of transformation, I don't have time for laborious "wash days"; my bald head gives me the freedom to be natural, and no-maintenance at the same time.
This bald movement is far greater than not having to style hair… it's much bigger. When beauty standards are established by people who do not look like you, and when those standards do not match your natural aesthetics, you'll always be in a fight to catch up or keep up. Think about it.
If that's not scary enough, recent studies show that 80% of hair care products marketed to black women cause infertility, cancer, and fibroids. My bald head is the middle finger to hazardous hair products and companies who benefitted while they compromised my safety.  I can't think of a more fitting hairstyle for me to rock as I: unlearn lies, pay humble homage to my ancestors, cultivate my own beauty standards, and walk unapologetically in my truth.
Q: What would you say to other women in the hair community who are contemplating whether to shave their hair? What advice would you give them?
A: If you've been thinking about it, just go for it! A woman who shaves her head moves with a different kind of confidence, she is vulnerable, yet fearless, she commands attention, and it screams POWER!
Imagine how freeing it would be to live in a world where women all created their own ideas of beauty and didn't judge others for doing the same.  Well, that level of freedom is what I have felt every day since I shaved my hair. I am no longer a slave to the opinions of others, and I give others the freedom to do the same. I dream of the day when women everywhere will release their fears (hair, or otherwise) that hold them back from manifesting their dreams.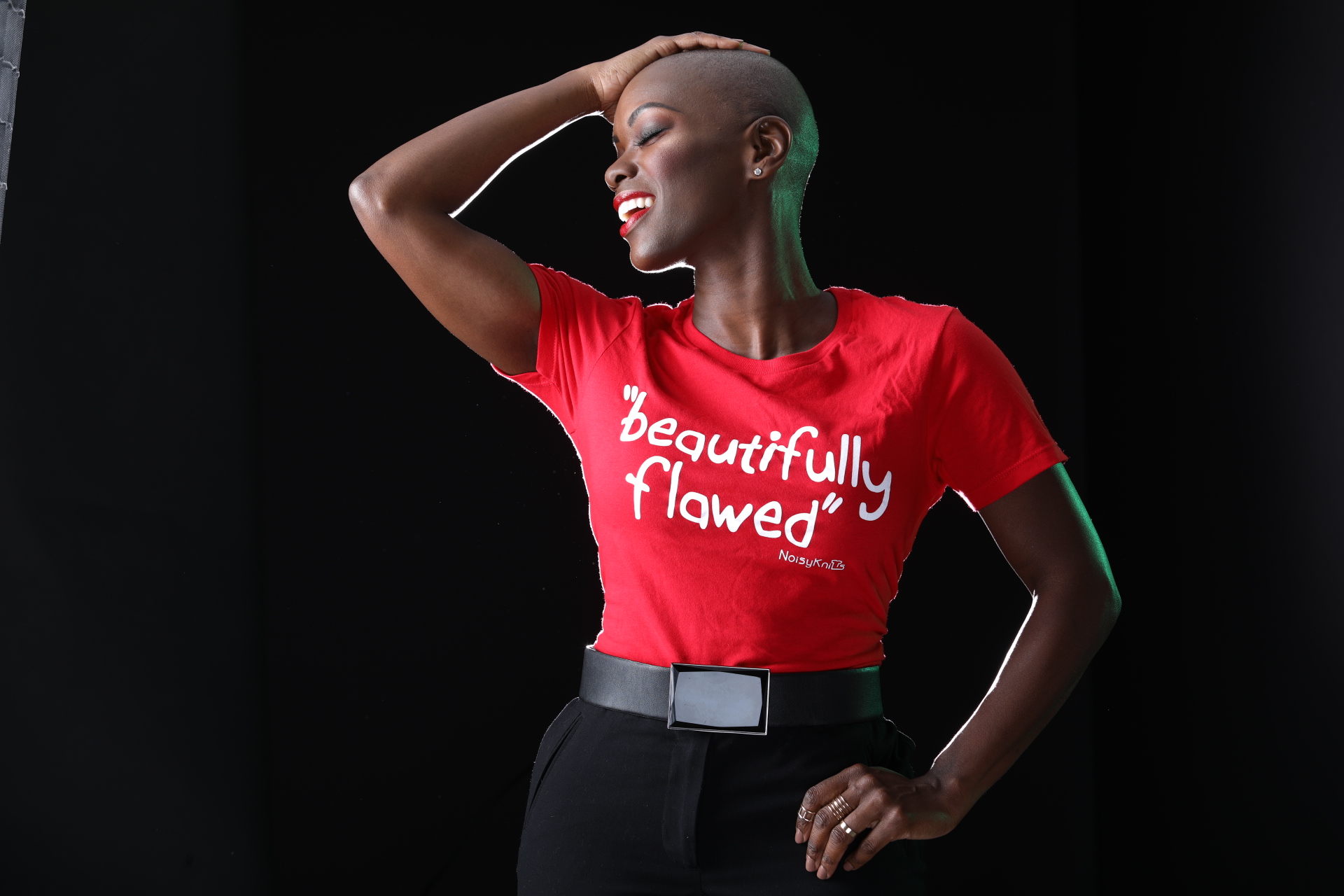 The following two tabs change content below.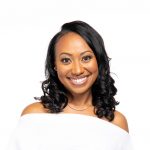 Brandelyn Green is the Founder of VoiceOfHair, a platform to help women of color find the best hair care products, regimens and hairstyles! Since starting VoiceOfHair in 2014 she has grown the social media platform to over 1MM+ on Instagram and Facebook. As a natural who is also a salon goer, she wanted to create a platform where people could find the best products, hairstylists, advice and trends.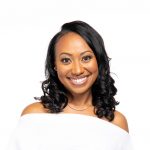 Latest posts by Brandelyn Green (see all)
Facebook Comments