This post is sponsored by HairAreUs
Part of the beauty of curly hair is the diversity of styling that it offers. Even though there is a learning curve when it comes to understanding the needs of curly hair, once you've mastered the art of styling and caring for it, the options are endless.
And if you weren't born with a head of curls you still have options.  HairAreUs, a respected virgin hair company, carries quality hair at an affordable price.  If you're looking for versatile curls, here are 5 ways you can rock your HairAreUs curly hair extensions.
1. Feed in Braids Ponytail
Protective styles, like braids, are a perfect style for almost any occasion.  Adding curls to the end of your braids can give this style a fun and flirty look.
Chic & Sleek Ponytail
Are you looking to turn heads while rocking a sophisticated, yet fun look? Then this style is perfect. Get your ponytail extra long and watch how many people stop you to tell you that you're hair is BOMB!
Letting It All Hang out
Nothing feels better than letting your curls hang loose and free.  You can achieve a wash and go look by applying some leave-in conditioner and a little gel or styling foam to make your curls pop.
View this post on Instagram
Tight Kinks & Curls v Looser Curls
Whether you want tight curls or loose curls, Hair Are Us has a range of textures to suit your preference! Beach vibes or summer vacation– you can decide which texture matches your personality and your own hair texture, for a natural blend.
From Curly to Straight and then Curly Again
Curly hair is versatile and because of that you have the option to rock the natural curl pattern or wear it silky straight.  One thing about HairAreUs extensions is that you don't have to worry about your curl pattern being ruined after straightening your hair.  You can go from curly to straight to curly again!
No matter how you decide to wear it, curly hair is going to give you endless options.  Which of the above styles would you rock?
The following two tabs change content below.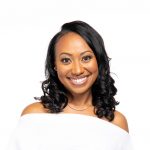 Brandelyn Green is the Founder of VoiceOfHair, a platform to help women of color find the best hair care products, regimens and hairstyles! Since starting VoiceOfHair in 2014 she has grown the social media platform to over 1MM+ on Instagram and Facebook. As a natural who is also a salon goer, she wanted to create a platform where people could find the best products, hairstylists, advice and trends.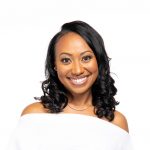 Latest posts by Brandelyn Green (see all)
Facebook Comments