Have you set hair goals that you want to achieve? Or is your hair not quite like you want it to be and are not sure what to do? Take this quiz to identify your hair health and what you can start to do to reach your goals. This is a healthy hair quiz that everyone should take.
CLICK HERE to take the How Healthy Is Your Hair Quiz.
Having healthy hair goals is essential. If you're anything like me, when your hair looks good, you feel good and your confidence is high. However, most people don't have specific hair goals. And if you don't have hair goals, then how do you know what hair success looks and feels like? The sad reality is the most people don't really know what they want for their hair beyond vague results such as longer hair, fuller hair, for example. While these are nice things to want, more specific questions to think about might be, specifically, how long do I want my hair or what does fuller hair specific mean to me? And how will I know that I have achieved it? Furthermore, when people have hair goals still too many people don't know how healthy their hair is. So, I want to ask you: what are your hair goals? How close or far are you from reaching those goals? If you don't know how healthy your hair is, then you need to take this quiz now.
More: How To Use The LCO Method To Achieve Moisturized Hair.
The following two tabs change content below.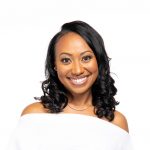 Brandelyn Green is the Founder of VoiceOfHair, a platform to help women of color find the best hair care products, regimens and hairstyles! Since starting VoiceOfHair in 2014 she has grown the social media platform to over 1MM+ on Instagram and Facebook. As a natural who is also a salon goer, she wanted to create a platform where people could find the best products, hairstylists, advice and trends.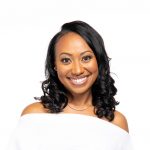 Latest posts by Brandelyn Green (see all)
Facebook Comments