Are you stuck for styling ideas for your kinky-coily hair? Here are five suggestions of tutorials that show the versatility of type 4 natural hair, and will have your style on point this Spring and Summer!
The Tapered Cut
The tapered cut remains one of the most popular styles for 2017. And since getting her tapered cut, MissKenK has been the queen of versatility! Have a look at her Defined Moisturized Curls tutorial here, proving that kinky-coily hair doesn't have to be long to slay!
A Beautiful Bun
Did somebody say hair goals? Efficiently Natural shows the amazing length that kinky-coily hair can grow to, and also how easy it is to create a beautiful bun!
The Perfect Puff
Do you struggle with getting that perfect puff? Then this tutorial is for you! This very detailed tutorial by The Curly Closet describes exactly how she achieves her very sleek puff on type 4 hair.
Easy Flat Twists
If you are looking for 4C hair tutorials with tons of humour and personality, NappyFu TV is the place for you. Watch her video on Defined Flat Twists for 4c Natural Hair here:
Twist Out with a Twist
Not another boring twist out tutorial! NaturallyTemi shows how you can rock your twistout with a festival vibe in this great tutorial!
Are there any other tutorials for kinky-coily hair that you love?
Comment below and let us know!
Until next time,
Mary
The following two tabs change content below.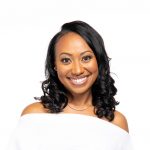 Brandelyn Green is the Founder of VoiceOfHair, a platform to help women of color find the best hair care products, regimens and hairstyles! Since starting VoiceOfHair in 2014 she has grown the social media platform to over 1MM+ on Instagram and Facebook. As a natural who is also a salon goer, she wanted to create a platform where people could find the best products, hairstylists, advice and trends.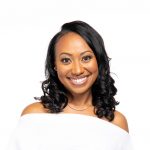 Latest posts by Brandelyn Green (see all)
Facebook Comments