When we think of fall, we're reminded of the fragrance of pumpkin spice, trips to the apple orchard and the beautiful new colors that the leaves take on. What better way to express your love for the Fall season than dyeing your hair with its iconic colors.
Here are 10 Hair Colors inspired by fall!
1. Tapered, Natural Pumpkin Spice Cut
View this post on Instagram
2. Autumn Fire Silk Press
3. Cranberry Breeze Tapered Cut with Design
4. Autumn Breeze Short Cut
5. Firery Pixie
6. Berry-Licious Silk Press
7. Blazing Orange Waves
8. Red Wine Silk Press
9. Electric Orange Lotus
View this post on Instagram
10. Merlot Tribal Braids
The following two tabs change content below.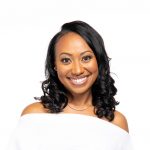 Brandelyn Green is the Founder of VoiceOfHair, a platform to help women of color find the best hair care products, regimens and hairstyles! Since starting VoiceOfHair in 2014 she has grown the social media platform to over 1MM+ on Instagram and Facebook. As a natural who is also a salon goer, she wanted to create a platform where people could find the best products, hairstylists, advice and trends.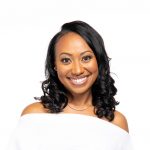 Latest posts by Brandelyn Green (see all)
Facebook Comments