Growing out your natural hair can be a beautiful journey as well as a very difficult one. With social media being a strong influence in anything these days, it may seem overwhelming to sort out information that can benefit you and your hair journey. In my natural hair journey I have experienced so many ups and downs.  To help you navigate, I put together a list of 5 tips for growing your natural hair.
 Have Patience

 Stop Comparing

Find What Works For YOU

Figure Out What Kind Of Natural You Are

Ask Yourself, What Are You Made Of?
To make things easier, I have created a video explaining all of these points that I have listed in this article. I hope that this will help your journey to growing out your natural hair a little bit easier!
How To Grow Your Natural Hair Video:
I hope this helps you as you embrace your natural hair journey!  Feel free to leave a comment on the video letting me know which point helped you best! Enjoy and stay blessed!
The following two tabs change content below.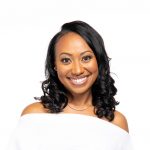 Brandelyn Green is the Founder of VoiceOfHair, a platform to help women of color find the best hair care products, regimens and hairstyles! Since starting VoiceOfHair in 2014 she has grown the social media platform to over 1MM+ on Instagram and Facebook. As a natural who is also a salon goer, she wanted to create a platform where people could find the best products, hairstylists, advice and trends.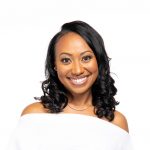 Latest posts by Brandelyn Green (see all)
Facebook Comments