Wash day is something that we all have to do. But is not like you just start washing your hair. Well, I guess you could do that. However, there are some questions that you should answer about washing your hair so that you can get the most out of wash day. For example, here are some important questions to ponder. How often should I really be washing my hair? What's the optimal time to leave condition on? Does my leave in conditioner need to be in a container? Believe it or not, these are just a few of the questions that people have when it comes to washing their hair. The good news is that I'm going to break it all down for you and share 3 tips for wash day to make your hair feel and look amazing.
Tip #1: Wash your hair at least bi-weekly
So let's get one thing out in the open. Everyone's hair/scalp is different. Knowing this will help you customize your wash day. So what works for one person may not be the ideal solution for you. However, when it comes to scalp health there is one central truth and that is your hair is at it's healthiest when your scalp is clean. Hair growth starts at the follicle (which is in your scalp). If your follicles are blocked with dirt, oil and product buildup it can stunt your growth. There is no amount of products, vitamins or magic potion that will make your hair grow if your scalp is not healthy. Maintaining a clean scalp is probably the most important aspect of your healthy hair journey.
Ideally, you should wash your hair every 7-14 days. That exact number depends on your scalp condition (if you have issues with flaking and dryness you'll want to wash weekly). If you're wearing protective styles (e.g. sew-ins, wigs, braids, faux locs, etc.) it's EXTREMELY important to wash your hair while your hair is in those styles.
#2: Apply conditioner for at least 3 minutes
First we need to clarify that there is a difference between conditioner and a deep conditioner/mask. This will make all the difference during your wash day. A conditioner has a thinner consistency and it is formulated to quickly absorb into the hair. A deep conditioner typically has a thicker consistency and needs to be left on for longer (usually 15-30 minutes). Deep conditioners work best when applied with a heat source so that it can deeply penetrate the hair shaft. In your regimen shampoo and conditioners have two different purposes. The purpose of shampoo is to cleanse the hair and scalp and open the cuticle. The purpose of conditioner is to close the cuticle, smooth the hair and make it softer and manageable.
In order for your conditioner to perform properly you should leave it on for 3-5 minutes before rinsing it out. The best way to apply the conditioner is do distribute it evenly throughout the air with your fingers or a brush. Afterwards, simply rinse out as directed.
#3: Use a Leave-In Conditioner
Almost every hair type can benefit from a leave-in conditioner. This product is specifically formulated to boost hydration and help moisture retention and help detangle hair. While you may think a leave in is not necessary you could actually be cheating your hair out of reaching it's fullest potential. Let me explain. Leave in conditioners coat and absorb into the strands for a healthy, lustrous look. Also, the additional moisture that leave-ins provide help create barriers to protect your hair from breakage.
If you're worried about leave in creams weighing your hair down then you may want to find a lightweight cream or spray. Leave-ins are absorbed really well when applied to damp hair. The best leave-ins for kinky or curly hair (type 4 hair) are often creams that have water as the first ingredient. Those creams should also have fatty alcohols, natural oils and some butters. The type of leave-in you use may need to change depending on the style that you're wearing. Things that impact the type of leave-in you use is, your desired style, the climate or the season of the year.
In conclusion, your wash day regimen is a critical part to your healthy hair journey. While everyone's hair is different the above topics are 3 things that you need to incorporate on wash day. If you're dreading your next wash day just remember that it's what you do consistently that will make the biggest impact on your hair.
The following two tabs change content below.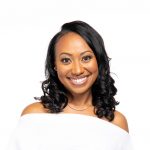 Brandelyn Green is the Founder of VoiceOfHair, a platform to help women of color find the best hair care products, regimens and hairstyles! Since starting VoiceOfHair in 2014 she has grown the social media platform to over 1MM+ on Instagram and Facebook. As a natural who is also a salon goer, she wanted to create a platform where people could find the best products, hairstylists, advice and trends.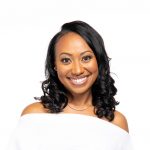 Latest posts by Brandelyn Green (see all)
Facebook Comments