I'm so tired!!!  I'm TIRED of spending thousands of dollars on hair extensions that don't last more than one install (in 2012 I spent $1,200 on Hair Extensions for about 6 bundles of hair and then spent another $800 in 2013). I'm TIRED of spending hours in a salon, only to walk out dissatisfied with the end results. I'm also tired of spending money each month on hair products that don't actually work on my hair!
Over the years I guess you could say that I developed a rare type of anxiety, specifically relating to getting my hair done. Since 2001 I've lived in 7 states (Michigan, Ohio, Illinois, Wisconsin, Tennessee, North Carolina and Texas) and one other country. Since I didn't grow up learning how to manage my own hair, I had to find a stylist in each of the places I lived in. Every time I would try a new stylist I would obsess about the appointment in the days prior, trying to gather as many data points and looking for traces of their portfolio on Google, YELP, Facebook or Instagram. I'd ask questions to friends or family who referred me such as: are they scissor happy, do they double book clients, do they yank hair out when blow drying? Sounds pretty crazy right? It was. However, the reason why I had all of these concerns was because I had several bad experiences that made me skeptical of all professionals, including: a hair cut when I asked for a trim, a head full of grease when I asked for a silk press or loose tracks the first week after I wash my hair extensions.
As a result, I created Voice of Hair to highlight the best hair professionals, up and coming hair care brands and highest quality hair products.  I don't want anyone to ever have "hair anxiety" or go through the scenarios I mentioned above. My goal is not to tear down brands or stylists that didn't work for me. Instead, I want to help the best of the best rise to the top. With your help, I know Voice of Hair can help other women too.
Sign up now to get access to our newsletter, learn about VIP giveaways and be informed of exclusive interviews and tips. JOIN THE Voice Of Hair Movement!
Do you have a story to tell? Do you have the best stylist, who keeps you looking fly? Share your stories, recommend the best stylists and help other women have the ultimate hair experience!
Founder,
Brandy Green
Voice of Hair, Founder
The following two tabs change content below.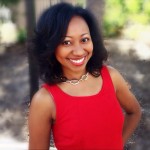 Brandelyn Green
Brandelyn Green is the Founder of Voice of Hair, a platform to help women of color find the best hairstyles and hairstylists! After living in 8 cities and in Sweden within a 10 year span Brandelyn became frustrated after trying to find trusted hairstylists who could help her maintain her natural hair. Since starting VoiceOfHair in 2014 she has grown the social media platform to over 1MM+ on Instagram and Facebook. As a natural who is also a salon goer, she wanted to create a platform where people could find the best products, hairstylists, advice and trends. VoiceOfHair provides hairspiration (hair + inspiration) as well as styling tips for women with relaxed and natural hair!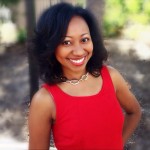 Latest posts by Brandelyn Green (see all)
Comments
comments