Have you noticed that more women are opting for crochet braids lately? The reason being is that it's a great protective style for your hair.  What I love most about this style is that it's really easy to maintain and you can achieve almost any look with it.  It's also great for those who may be transitioning back to natural and don't yet know how to style their natural hair.
How To Install Crochet Braids
Check out TiffanyNicholsDesign's YouTube tutorial above on step by step instructions on how to install Crochet Braids.  However, if you're short of patience, you may opt for a natural hair stylist who can install them for you.
@TiffanyNicolsDesign Achieves Natural Looking Results with Crochet Braids
Here's a look at the final result of TiffanyNicholsDesign's crochet braids install with Marley Hair.  It's really amazing how much this looks like a twist out done on natural hair. You can follow her tutorial, step by step here.
Tiffany also shows us that crochet braids are great hairstyles for kids! Look how cute her daughter looks rocking her crochet braids!  Once they're installed they're a low maintenance style.
@Kellechie Shows How Versatile Crochet Braids Are
Another way you can rock crochet braids is with with a pop of color! Love this style on Erykah Kelechi (@Yo.Ervca)!  She opted for longer curls and larger curls.  Looks great on her.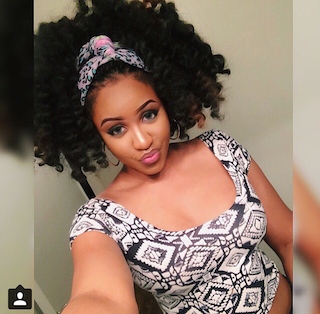 @Kellechierocking crochet braids with a ponytail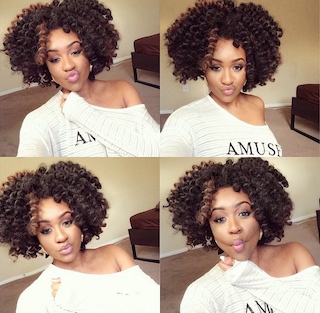 @Kellechierocking crochet braids with a faux bob
Los Angeles, CA Hairstylist @KyWill Showcases Versatility and Hair Color
As I mentioned before, if you're not really a DIY kind of girl, then you can find a hair stylist to install the braids for you.  Los Angeles Hairstylist Kyra (@KyWill) knows how to install crochet braids and make them look natural.  She even has her own brand of synthetic hair that she uses to install the hair– allowing for a different curl pattern.
Queens, NY Hairstylist @Iam.Nubian Has Mastered Knotless CrochetBraids
Mimi, known as @iamNubian on Instagram knows how to make crochet braids look natural, all while braiding all of your own hair up in the braids (no leave out). Look how natural it looks, I'm in awe!
Are you in love with this style as much as I am?  What do you think?

Also, if you're looking for some of the tools/products  mentioned above check them out in the Voice of Hair Shop, powered by Amazon.  Shop with confidence and the security of Amazon.com when you shop on VoiceOfHair.com.
[product id="2064″] [product id="2144″]
Other thoughts? Comment below!
The following two tabs change content below.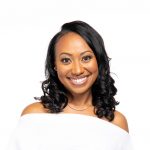 Brandelyn Green is the Founder of VoiceOfHair, a platform to help women of color find the best hair care products, regimens and hairstyles! Since starting VoiceOfHair in 2014 she has grown the social media platform to over 1MM+ on Instagram and Facebook. As a natural who is also a salon goer, she wanted to create a platform where people could find the best products, hairstylists, advice and trends.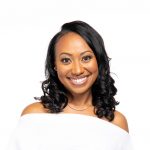 Latest posts by Brandelyn Green (see all)
Facebook Comments