Have you ever had your hair in a protective style,  (braids, sew in, crochet braids, etc.) and had an itch that you just couldn't reach?  Here's the perfect thing for you: The Luxe Therapy Scalp Soother.
It may look like a hair pick, but it's so much more. It's designed to conform to the shape of your head so that it gets to your scalp without ruining your hairstyle.
What's not to love?  It would be a great stocking stuffer at only $9.95! You can purchase it here:  Luxe Hair Therapy Scalp Soother.
Have you tried it? What did you think?
The following two tabs change content below.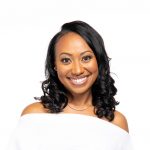 Brandelyn Green is the Founder of VoiceOfHair, a platform to help women of color find the best hairstyles and hairstylists! After living in 8 cities and in Sweden within a 10 year span Brandelyn became frustrated after trying to find trusted hairstylists who could help her maintain her natural hair. Since starting VoiceOfHair in 2014 she has grown the social media platform to over 1MM+ on Instagram and Facebook. As a natural who is also a salon goer, she wanted to create a platform where people could find the best products, hairstylists, advice and trends. VoiceOfHair provides hairspiration (hair + inspiration) as well as styling tips for women with relaxed and natural hair!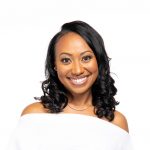 Latest posts by Brandelyn Green (see all)
Facebook Comments