There are just some tools that you shouldn't be without, whether your hair is natural, relaxed, in braids or locs!  The Laila Ali Soft Bonnet dryer is definitely a MUST HAVE.  It's the perfect styling tool if you're in between appointments and want to ensure you give your hair a deep conditioning.  Or, if you're transitioning or natural it's a great tool to help you dry those roll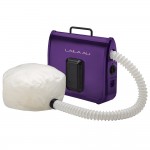 er sets or twist outs.   I reached a point where I was tired of sleeping on hard perm rods, and didn't want to wait all day for my hair to dry.  If you've been in a similar position, you'll love this product.
This dryer was reasonably priced at $39.99 on Amazon.com.  I checked at Walmart.com, but I would have had to wait longer to have it shipped, but it was a few dollars cheaper there.  What I love most about this dryer is that it's portable! I was able to take it with me to the living room to watch TV while my hair dried.  This dryer is really well made, considering it was so reasonably priced.
There are three slight downsides to this product:
The dryer can be a bit loud, so you'll need to turn up the volume on your TV or headphones, if you're trying to multitask.
The dryer can get very hot when it's on the high setting.  I was able to deal with this by turn the dryer down to a cooler setting and then ensuring that I kept a towel around my neck.  Also, it's a good idea to keep the hose away from your neck (so turn the cap to the side).
The hose can sometimes come apart from the cap. This only happened the first time I put it together, however after I turned the nozzle firmly, it stayed put.
Besides those few things, this is a really great product.  My only regret is that I didn't buy it sooner!
[product id="1794″]
https://www.youtube.com/watch?v=Xs2kQwl1khQ
The following two tabs change content below.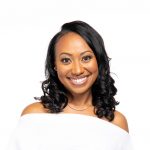 Brandelyn Green is the Founder of VoiceOfHair, a platform to help women of color find the best hairstyles and hairstylists! After living in 8 cities and in Sweden within a 10 year span Brandelyn became frustrated after trying to find trusted hairstylists who could help her maintain her natural hair. Since starting VoiceOfHair in 2014 she has grown the social media platform to over 1MM+ on Instagram and Facebook. As a natural who is also a salon goer, she wanted to create a platform where people could find the best products, hairstylists, advice and trends. VoiceOfHair provides hairspiration (hair + inspiration) as well as styling tips for women with relaxed and natural hair!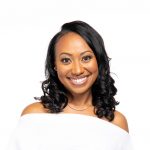 Latest posts by Brandelyn Green (see all)
Facebook Comments