Bio
Kenya Kirk aka Kenya Rynea is an accomplished hairstylist residing in Austin, TX.  She has been nominated for several awards, including "Austin's Hairstylist of the Year" in 2013 by RAW and "Houston's best Natural Hair Stylist" in 2013 by W Magazine.  Kenya is known for her precision cuts, bold colors and ability to style hair of any texture.
Kenya is highly regarded by her clients because of the knowledge that she imparts in them when styling their hair.  She takes time to not only ensure her clients look and feel great, but also teaches them how to maintain their hair.
Outside of the salon, Kenya is passionate about giving back to the community. She started a non-profit, Dreamz for Diamondz, that makes wigs for children undergoing chemotherapy. 
Her creativity is evident in all of work.  Follow her on social media for more updates!
Follow Kenya on Social Media 
Instagram Highlights
The following two tabs change content below.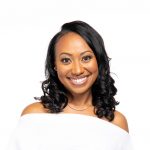 Brandelyn Green is the Founder of VoiceOfHair, a platform to help women of color find the best hair care products, regimens and hairstyles! Since starting VoiceOfHair in 2014 she has grown the social media platform to over 1MM+ on Instagram and Facebook. As a natural who is also a salon goer, she wanted to create a platform where people could find the best products, hairstylists, advice and trends.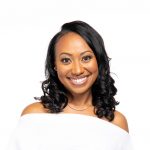 Latest posts by Brandelyn Green (see all)
Facebook Comments