VoiceOfHair Ambassador, @lauranslane, had a chance to talk to celebrity hairstylist, Char Wilson in an exclusive interview about her journey on becoming a hairstylist, what it's like to work on VH1's Love & Hip Hop Atlanta and how she's accomplished so much at a young age.
LL: We definitely want to talk to you about your journey and your hair, so I hope this is a good time!
CW: I'm actually getting my hair done, but yes let's do it!
LL: Ok great! So tell us where you're from?
CW: I'm originally from Baltimore, MD.
LL: Ok now let me go ahead and get straight to it; how long have you been a stylist yourself, and was this always something that you wanted to do?
CW: I've been a stylist myself for the last six years, and I'm 26 now. And actually, it (hair) wasn't what I wanted to do; I wanted to be an Accountant.
LL: Wow, oh really?!
CW: Yes, hair has always just been my thing that I "do how I do", so I would do my own hair all through school…and I actually also had a corporate America job downtown Baltimore as a Financial Aid Advisor.
LL: Nice!
CW: I would do my friends/clients when I would get off work, but it got to a point where I had to end up telling my Mom to open up a salon so that I could work. And once I got into it, after I went to Paul Mitchell, it took me no time to build a clientele, and it was something for me to do.
LL: That's dope! So it doesn't feel like work then?
CW: I am always having a good time; I love doing hair!
LL: I love that! So now is there a stylist who influenced you to pursue your career in the hair care industry?
CW: Nobody really influenced me, because I didn't really want to do hair so I wasn't looking to other stylists, but as I started working in Atlanta, my mentor became Tracey Moss, and she works on all of the movies and everything that comes through Atlanta; she's worked with Monica, and everybody! I met Tracey when I moved here, and she's been mentoring me ever since, and encouraged me to really step up!
LL: Ok! So now tell us a few of the shows that you have styled for? We know that you are working on Love & Hip Hop Atlanta, but tell us some of the other shows that you've done.
CW: I've worked on Atlanta Housewives; I worked with NeNe Leakes, Kenya Moore; I worked with Laila Ali when she came to Atlanta for Celebrity Wife Swap!
LL: Now are you the Principal Stylist on set, or do you have a team of other stylists that come with you when you go?
CW: I'm like the key stylist for Love & Hip Hop, but we have a lot of great stylists who come to do styling for the interview segments. A lot of the girls on the show come to me outside of the show because they are comfortable with me, since I've been there since Season One, and a lot of times freelancers will come in if I'm not available, or if another stylist is not available.
LL: Tell me who are some of your most memorable clients over the years?
CW: (laughter): do you mean that in a good way or a bad way? (more laughter)
LL: (laughter): in whatever way you'd like to share!
CW: One of my most memorable clients would have to be Laila Ali; she is so down to earth, she's goofy, I'm goofy and it didn't feel like work with her. She was so nice and laid back.
LL: Ok so who styles YOUR hair, or do you normally style your own hair?
CW: I normally style my own hair, do my own sew ins and everything; I have someone here helping me take down my sew in, but I normally do the braids for my own sew ins as well.
LL: What is your take on the natural vs relaxed hair topics? I'm sure healthy hair is your main concern, but do you believe that it really matters?
CW: I do believe that natural hair is somewhat better, but with the technology and the products that we have now, you don't really need a relaxer, but I'm not totally against the relaxers because as long as you keep up with your treatments, you can have healthy hair with a relaxer as well.
LL: Do any of the celebrities, that you've styled on the different shows, come to you personally now?
CW: Yes, I actually own a salon in Baltimore, so sometimes they can't get to me. But Joseline (Hernandez) calls me, Karlie (Redd) calls me, K Michelle is actually going to be in Richmond next weekend, so I'll be with her; Kenya (Moore) calls me as well and I actually worked with her on her pilot for "Kenya Twirls On", so yes they do call me!
LL: What would be the one hair extension tip that you would want everyone wearing weaves to know?
CW: Let me think! That's a tough question! My biggest tip is the foundation; your foundation has to be right…no big braids at all, whatsoever. But I also tell clients that, after you have a proper install done, treating your weave like it's your natural hair makes it come out better, to me. If you wash your natural hair every two weeks, wrap your natural hair, detangle your natural hair, etc., you have to do the same with your weaves.
LL: And everyone on Love & Hip Hop's hair looks amazing!
CW: Yes, and outside of myself, there are some really dope stylists that work on that show as well!
LL: And my last question would be where can everyone find you on social media?
CW: IG (@hairbychar), website (www.hairbychar.net), and twitter (@charthestylist)
LL: I truly want to thank you for taking the time to talk to me and I am in awe of the fact that you are only 26 years old!
CW: Yes, and I just turned 26! I own the salon in Baltimore, and I just opened up twelve salon suites as well!
LL: That is awesome! Well, be on the lookout for your interview to be posted to Voice Of Hair and I hope you have a really nice evening!
CW: Ok thank you! I'll talk to you later!
By: @LauransLane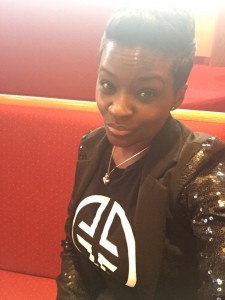 The following two tabs change content below.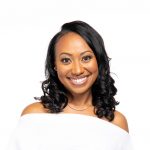 Brandelyn Green is the Founder of VoiceOfHair, a platform to help women of color find the best hairstyles and hairstylists! After living in 8 cities and in Sweden within a 10 year span Brandelyn became frustrated after trying to find trusted hairstylists who could help her maintain her natural hair. Since starting VoiceOfHair in 2014 she has grown the social media platform to over 1MM+ on Instagram and Facebook. As a natural who is also a salon goer, she wanted to create a platform where people could find the best products, hairstylists, advice and trends. VoiceOfHair provides hairspiration (hair + inspiration) as well as styling tips for women with relaxed and natural hair!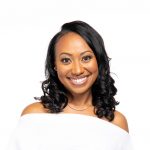 Latest posts by Brandelyn Green (see all)
Facebook Comments