As a natural haired curly girl, I tend to use a lot of products to keep my curls moisturized throughout the day.  While that helps me keep my tresses defined, it sometimes leads to a lot of build up on my hair and scalp.  And if you know anything about me you know that I'm always trying out new products to recommend to my curl friends, which often leads to more build up than I want.
That's why I was excited to try Avlon's new Scalp Therapy product line.  I researched the product and saw that it was sulfate-free so I felt comfortable using it.   The product has a lot of natural ingredients such as neem and oregano, which naturally exfoliate the scalp.  I have to be honest though, I was a little nervous because I do have color treated hair (and although my hair has was colored a while ago) I still want it to remain vibrant.
Here's how I used the product.
 Step 1: Wash  I washed my hair with the the Avlon Scalp Treatment Therapy Shampoo.  I loved how tingly and refreshed my scalp felt after using it. Remember all that build up I told you I had? It all washed right out after using this product.
Step 2: Condition After rinsing out the shampoo it was time to condition.  For this step I followed the directions and applied it for about 18 minutes (the directions recommend using a cap and conditioning for 15-20 minutes). I decided to use my thermal conditioning cap to make it more of a deep conditioning treatment.
 Step 3: Leave In   Next, I applied a leave in conditioner to my damp hair.  (The Avlon Scalp Therapy line includes a shampoo, conditioner and relief oil so I used a leave-in I already had).
Step 4: Apply Relief Oil  Once I applied the leave in conditioner, I sectioned my hair into 4 sections and I applied the Avlon Scalp Therapy Relief Oil as I detangled.  What I loved about this oil was that it was light weight but effective.  I could feel it soothing my scalp but my hair didn't feel weighed down.
Step 5: Style & Go  After my hair was cleansed and refreshed I styled it and was on my way.
This product definitely delivers on the ability to clean your scalp and leave it feeling refreshed.  The shampoo cleansed my hair without leaving my hair feeling "stripped" of moisture or my hair color.  I also loved the tingling sensation that I had after washing my hair.    To me, the conditioner has more of a therapeutic scent due to all of its natural properties and natural ingredients, (such as  neem and oregano extracts and pirctone olamine to remove flakes) which is kind of nice because it makes you feel like it's really working.  It also has green tea and licorice extract that give you a refreshing feeling after rinsing it out.
All in all, I would recommend the shampoo for anyone who has flaky, itchy scalp irritations or may have product build up, similar to me.  I'd also recommend the Scalp Relief Oil for those who wear protective styles, such as braids, weaves and crochet braids because the oil will not weigh down your hair.  If you love the feeling of a refreshed scalp then I think you'll enjoy this conditioner because that is exactly what it does.
The following two tabs change content below.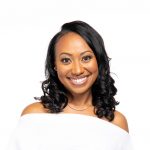 Brandelyn Green is the Founder of VoiceOfHair, a platform to help women of color find the best hair care products, regimens and hairstyles! Since starting VoiceOfHair in 2014 she has grown the social media platform to over 1MM+ on Instagram and Facebook. As a natural who is also a salon goer, she wanted to create a platform where people could find the best products, hairstylists, advice and trends.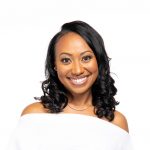 Latest posts by Brandelyn Green (see all)
Facebook Comments