Bio
Hedeshia is a native of California.  At a young age, she had an interest in hair and began practicing braiding at the early age of 5 years old.  As she grew older, she became known for her unique weaving and braiding skills.
Hedeshia soon began showcasing her talents on photo and video shoots, where she showcased her talent. In late 2011, she founded her website, GlamFreakHair.com, which spotlights hair, beauty and her hair extensions line.  She has been able to build her network and has done hair for celebs and socialites such as: Keyshia Cole, Brooke Bailey, Heather Sanders- CEO of Sorella Boutique, the Westbrook Sisters, Maylasia Pargo of Basketball Wives L.A, and many more.
Instagram Highlights 
The following two tabs change content below.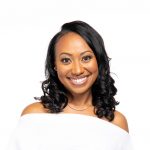 Brandelyn Green is the Founder of VoiceOfHair, a platform to help women of color find the best hairstyles and hairstylists! After living in 8 cities and in Sweden within a 10 year span Brandelyn became frustrated after trying to find trusted hairstylists who could help her maintain her natural hair. Since starting VoiceOfHair in 2014 she has grown the social media platform to over 1MM+ on Instagram and Facebook. As a natural who is also a salon goer, she wanted to create a platform where people could find the best products, hairstylists, advice and trends. VoiceOfHair provides hairspiration (hair + inspiration) as well as styling tips for women with relaxed and natural hair!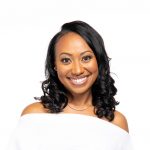 Latest posts by Brandelyn Green (see all)
Facebook Comments