Are you in the weird in between phase where your pixie cut is almost grown out, but you're hair is not quite to your neck?  Do you need a cut but you don't want to lose your length?
What do you do? Bob it! There are so many variations of bob hairstyles now– that you don't have to chop all of your hair to get a sleek look.
This video tutorial (at the top of the page) done by YouTuber MsJazzy2Classy walks us through the process of cutting a bob from a wig, using cutting shears and a razor.  This is so helpful and key because a bob isn't a bob unless it moves (in my opinion) and you need the right tools!  The video shown here is Pt.1, but check out MsJazzy2Classy's Pt.2 to see the finished look.
If you are a DIY (do-it-yourself) kind of person then you may want to start with a wig or hair extensions, in case you make a mistake.  However, if you're like me and are not so handy with scissors, take a good picture to your stylist and have them recreate the look.
No matter the shape of your bob it's definitely one of the hottest trends in hair right now.  It's the perfect way to try out a style before committing to it.
The following two tabs change content below.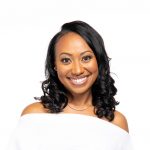 Brandelyn Green is the Founder of VoiceOfHair, a platform to help women of color find the best hair care products, regimens and hairstyles! Since starting VoiceOfHair in 2014 she has grown the social media platform to over 1MM+ on Instagram and Facebook. As a natural who is also a salon goer, she wanted to create a platform where people could find the best products, hairstylists, advice and trends.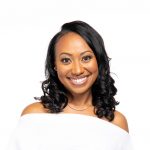 Latest posts by Brandelyn Green (see all)
Facebook Comments