Bio
Dominique Nicole is a freelance hair stylist and studio owner. Since earning her cosmetology license at the age of seventeen she has worked on photo shoots, look books, weddings, runway shows etc. She strongly believes that Hair Styling and Proper Hair Care are essential to one another. With her educational background and creative skills she is able to provide her clients with care and styles that will leave them feeling and looking their absolute best. In 2013 Dominique opened the doors to Dominique Nicole Hair Studio. She specializes in Beauty, Glamour and High Fashion Hair. Dominique is skilled at styling hair of all ethnicities and textures.
Portfolio
Dominique's work has graced the pages of Vogue Italia (Photo Vogue), Elements Magazine, Sessions Magazine, Nous Magazine, SYN Magazine, EnVie Magazine, Vatra Magazine, Papercut Magazine, and the runway under celebrity HairStylist Amoy Pitters at New York Fashion Week 2013.
Her Services are available for print, commercial, fashion shows, photoshoots, special occasions, and salon bookings.  You can contact her at DommieCole@gmail.com or call (215) 735-1843.
Instagram Highlights
The following two tabs change content below.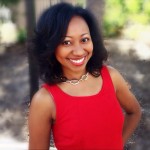 Brandelyn Green
Brandelyn Green is the Founder of Voice of Hair, a platform to help women of color find the best hairstyles and hairstylists! After living in 8 cities and in Sweden within a 10 year span Brandelyn became frustrated after trying to find trusted hairstylists who could help her maintain her natural hair. Since starting VoiceOfHair in 2014 she has grown the social media platform to over 560K+ on Instagram and Facebook. As a natural who is also a salon goer, she wanted to create a platform where people could find hairstylists, advice and trends. VoiceOfHair provides hairspiration (hair + inspiration) as well as styling tips for women with relaxed and natural hair!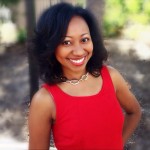 Latest posts by Brandelyn Green (see all)
Comments
comments