I go with my heart and what I feel.  If they [my clients] believe  in what I do, it translates into the style.
 How do you describe yourself as a stylist?
When people look at my work people see me as a colorist.  I view myself as an artist. I can do long hair, short hair, weave and braids.  I don't put myself in a category. 
You are a platform stylist/hair artist.  Can you tell us what that means and how you were able to work your way into that?  
A platform artist is a stylist that educates other artists on the stage and you are doing hair and demonstrating your skills in front of people.    I was able to branch out by educating myself.  One thing that set me apart from other stylists is that I travel all over the country to educate myself.    For the last five years, I've toured around the country learning different techniques and then applying them.  Everything is not about a credit hour! If you take that skill and go back and use it, it's valuable.   At one time [when I started teaching classes], there was only one person in my class– now I have classes that sell out!
What advice would you give other hairstylists who are looking to create a name for themselves?
Education first.  Perfect your craft. Once you perfect your craft, the money will come.  The money will come later.  It's always important to set yourself apart from the people down the street.  Demanding what you're worth comes with experience.
Do you have any mentors or other stylists that you look to for inspiration?
I don't  have any mentors.  I just go with my heart.  I usually prep my clients myself and get their input.  I ask my clients "are you comfortable with this?" I go with my heart and what I feel.  If they believe in what I do, it transcends.
What accomplishments are you most proud of? 
I'm most proud of embracing myself as an artist, taking that leap to travel around the country to learn.  Never in a million years would I have guessed that I am where I am today.  
A lot of people are afraid of color because they think it will damage their hair.  We don't see that with your clients.  How do you maintain healthy hair despite having a head full of color?
First thing is..you have to know your client's hair.  Their hair has to be healthy.  Almost all of my clients have natural hair.
Knowing what product to use on what client is very important. You can use any brand of color to achieve that look, but you must understand the technique.
You don't color a client who hasn't been to you before. You need to be sure that the client will come back to you before you color treat their hair.
What's next for you?
I want to leave a legacy: "Yolanda the artist, Yolanda the color master." I also want to make my mark  in the beauty industry.  I just want to continue to educate people, have my own product line, and release my own DVDs.
The following two tabs change content below.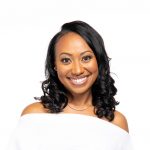 Brandelyn Green is the Founder of VoiceOfHair, a platform to help women of color find the best hairstyles and hairstylists! After living in 8 cities and in Sweden within a 10 year span Brandelyn became frustrated after trying to find trusted hairstylists who could help her maintain her natural hair. Since starting VoiceOfHair in 2014 she has grown the social media platform to over 1MM+ on Instagram and Facebook. As a natural who is also a salon goer, she wanted to create a platform where people could find the best products, hairstylists, advice and trends. VoiceOfHair provides hairspiration (hair + inspiration) as well as styling tips for women with relaxed and natural hair!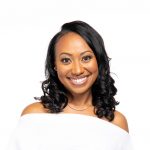 Latest posts by Brandelyn Green (see all)
Facebook Comments