If you wear your hair natural or if you've transitioned, you've probably seen or even purchased Curlformers.  However, if you're not familiar with the product, let me enlighten you.
Curlformers is a product that allows your to curl your hair without any heat.  It was a co-creation between Hair Flair LTD  and  Sally's Beauty Supply, to help women curl their without any damage.
The way it works is you connect that blue crochet need and you slip it through the curlformer (the mesh like rollers).  Then, you pull your hair through the curlformer with the needle.
It's kind of hard to explain, but YouTuber Brandi Lofton does an amazing job of walking you through this process.
When I tried them, I achieved amazing results on my wet hair and was really surprised by the results. Now, I want to be completely honest with you.  When I tried Curlformers earlier this year, it took me a while to set my hair.  Here are my takeaways from my experience:
My Tips:
Use a good setting lotion.  I used ORS Wrap/Set Mousse.  This product was great for my kinky/coily (Type 4C) hair because it offered strong hold, without flaking.
Don't sleep in the curlformers.  You can if you want to, but I wouldn't recommend it.  It's really uncomfortable because the curlformers aren't soft.
Thoroughly detangle your hair before applying the curlformers. If your hair is kinky, like mine is, then you want to ensure the hair is detangled so that you can easily separate the curls without making them frizzy.
The price may set you back a little, (for the standard size pouch it's $68.99 for 40 curl formers).  However, it could be a good investment for you if you are looking for alternative hairstyles that won't damage your hair. It's not just for natural's but there are many stylists who use them to style their client's hair and provide beautiful curls.
Overall I recommend this product, however I won't use them again unless I have ample time set aside.   Have you tried it?  Comment below!
[product id="1740″]
The following two tabs change content below.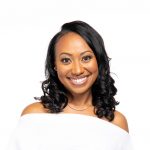 Brandelyn Green is the Founder of VoiceOfHair, a platform to help women of color find the best hairstyles and hairstylists! After living in 8 cities and in Sweden within a 10 year span Brandelyn became frustrated after trying to find trusted hairstylists who could help her maintain her natural hair. Since starting VoiceOfHair in 2014 she has grown the social media platform to over 1MM+ on Instagram and Facebook. As a natural who is also a salon goer, she wanted to create a platform where people could find the best products, hairstylists, advice and trends. VoiceOfHair provides hairspiration (hair + inspiration) as well as styling tips for women with relaxed and natural hair!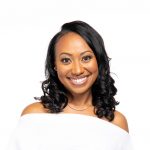 Latest posts by Brandelyn Green (see all)
Facebook Comments