You're experiencing breakage and you're freaking out!  It seems like no matter what you do, you see broken strands on the floor- even after wearing a protective style for a week, right?  Don't worry, we've all been there before.  You may be experiencing breakage due to a lack of protein in your hair.  The protein binds to your hair follicles and helps to fill in the gaps so that your cuticles lay flat instead of lifting up and causing breakage.  You can read more about this here.
I have had a few protein treatments from my stylist over the years, but I had never paid attention to how they applied it.  Recently, I decided to do the treatment on myself in preparation for a protective style that I wanted to do on my hair. One of  the most popular treatments is Aphoghee Two Step Protein Treatment.                                            
All in all, I was pleased with the results but I do have a few watch outs, that I wish I had known before starting the treatment.
1. Try to put the protein treatment in an applicator bottle or spray bottle.  The liquid is VERY runny and it has the same consistency as water.  It's much easier to use if you put it in a container and then apply.  Some say that if you put it in a color applicator bottle, then the protein treatment will foam up and will be easier– but I haven't tried that.
2. Sit under a soft bonnet dryer to dry your hair.  It will take a good 10-15 minutes to let your hair air dry.  I find that you can speed up this process by sitting under a soft bonnet dryer or using a hand dryer.  You can check out my previous post on the Laila Ali Soft Bonnet Dryer for more information on this dryer.
3. Rinse your hair in the shower. After applying the treatment to your clean hair, it will likely begin to run down your neck.  It's very sticky and stinky and it gets all over you. Do yourself a favor and plan to hop back in the shower because you are going to want to get that off your body.
4. Use a Different Moisturizing Conditioner– Not the Aphoghee Balance Conditioner.  As I mentioned, the moisturizing conditioner is not moisturizing at all.  I've heard other women say the same thing.  This is up to you, but you will find that your hair is lacking moisture if you rely on Aphoghee to restore it.  My personal favorite is the Wen- Fig Cleansing Conditioner, by Chaz Dean.  I use this product for my co-washes too and it leaves my hair feeling silky and soft. 
The week afterward I noticed a tremendous decrease in shedding.  I intend to keep this as part of my regimen every 6-8 weeks– but not more than that.
I think this product is great to prevent and stop shedding.  I would definitely recommend it.
[product id="1865″]
The following two tabs change content below.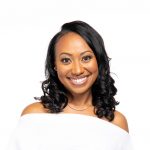 Brandelyn Green is the Founder of VoiceOfHair, a platform to help women of color find the best hairstyles and hairstylists! After living in 8 cities and in Sweden within a 10 year span Brandelyn became frustrated after trying to find trusted hairstylists who could help her maintain her natural hair. Since starting VoiceOfHair in 2014 she has grown the social media platform to over 1MM+ on Instagram and Facebook. As a natural who is also a salon goer, she wanted to create a platform where people could find the best products, hairstylists, advice and trends. VoiceOfHair provides hairspiration (hair + inspiration) as well as styling tips for women with relaxed and natural hair!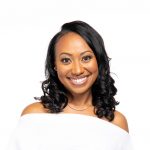 Latest posts by Brandelyn Green (see all)
Facebook Comments