VoiceOfHair Ambassadors are relaxed and natural beauties, hairstylists, makeup artists and bloggers who keep up with the latest style and hair trends. VoiceOfHair™ Ambassadors help us achieve our goal, which is to help women of color find the best natural and relaxed hairstyles and the professionals who can provide them.
---
Jade, @SimplyJade_101
@simplyjade_101 Jade is a Natural Hair Blogger who considers herself "the everyday girl." She is committed to challenging the natural hair status quo, while demonstrating to her audience the simplistic side of natural hair care. Her goal is to share simple styling tutorials & encourage a practical hair regimen, in order to maximize the time spent doing our hair. Jade is also a High School Counselor by day and understands the value of simple hair hacks for the working woman. Jade can be found on YouTube at 'SimplyJade101' and on Instagram @simplyjade_101
---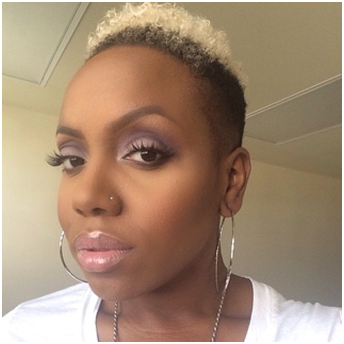 Aiasha Seiko
@AiashaSeiko  At the age of 15 years old, my passion became clear to me. Over time I have perfected my craft by attending beauty classes on the cutting edge of what's trending from New York to Japan.  To me it is about the total package which consist of hair, makeup, and wardrobe looks.  I will continue to find inspiration and develop new looks while enhancing beauty through out of the box elegance. You can follow her on Instagram at @AiashaSeiko.
---
Christine Amor
@ChristineAmor_ Christine is a professional makeup artist from New York who is here for all things beauty. She has a love for natural hair and shares her love on her YouTube channel with her tutorials. She loves to help inspire others through her passion for beauty.
---
Brandy Gregory
@doyouboo  Brandy Gregory is a full time college student dedicated to doing her best. She loves anything that has to do with natural hair and makeup! She is working on building her brand and growing my youtube channel, Bran G.
---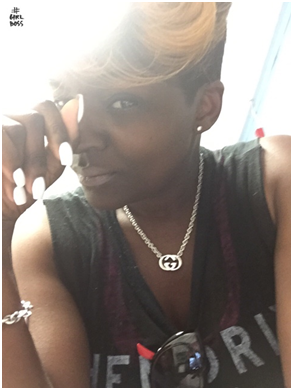 @LauransLane
@lauranslane loves what she loves, and loves what she does! She recently celebrated 3yrs of business ownership, has a serious passion for writing, and currently contributes to several publications. She is a "short hair enthusiast", loves to support black owned businesses, and is clear that God is her source and strength!
---
Joi, @ItsJoiToMyWorld
@ItsJoiToMyWorld Joi runs a noteworthy lifestyle blog, itsjoitomyworld.com  In addition to blogging, she has an active YouTube channel that revolves around hair and makeup.  As a published writer, Joi provides Voice of Hair with content that challenges readers to think outside of the box.
---
Ashley Lee, @alstyling
@alstyling  Ashley Lee is a fully licensed cosmetologist based in NYC.  She divides her time between freelance opportunities, in salon appointments and Editorial shoots.  Outside of the salon, serves as a Hair Artist for MIZANI, offering in salon education and acting as a brand ambassador.  You can learn more about her at AshleyLeeStyling.com.
​
---
Mykel Trent, @mykeltrent
@mykeltrent
Growing up on stage, Mykel Trent has a heavy love for the arts, her Louisianan culture, and traveling. Mykel, also known as MeekFro in the hair world, now resides in Houston where she is a creative social media manager for several brands. Connect with Mykel at
YouTube.com/MeekFro
---
 Kim Clark, @Kimclarkartistry
@Kimclarkartistry
Kim Clark, lead makeup artist of Kim Clark Artistry based in Houston, TX is originally from Albany, NY and began working as a freelance makeup artist in 2011. Her love of makeup coupled with the desire to help others was a perfect way to step into the world of makeup artistry. Being self-taught has allowed Kim to have a deeper appreciation for her journey as a makeup artist and has really fueled her passion for her craft.
---
Paula Whitelocke, @curlyhairdesigns
@CurlyHairDesigns  Paula began at the young age of 13 years old by doing hair for friends and family. She has since then indulged in many different avenues within the Beauty Industry. From Lead Hairstylist at the Safara Fashion Show to Educating the Apprentice Hairstylists at Algonquin College. She now sits as Co-Chair on the Advisory Committee to influence the quality of education for the future generations of stylists. Continued education is second nature as Paula attends a minimum of one hair show a year frequenting shows such as the Bronner Bros. Hair Convention in Atlanta, the International Beauty Show in New York, the Extensions Expo in New Jersey and the ABA in Toronto. As an Joico/Iso colour educator, advanced training sessions are attended throughout the year.
---
Shannon McGlathery, @divineimagesbyshannon
@divineimagesbyshannon Shannon McGlathery is a licensed cosmetology instructor, professional hairstylist, and salon owner with 10+ years experience in the industry. She is dedicated to making women feel good about their outer appearance by providing quality hair care services, as well as building them up on the inside. Her motto is and always will be "Making YOU feel beautiful inside and out." Shannon resides in Huntsville, Alabama.
---

Mary, @TheCurlyCloset
@thecurlycloset Mary started on her natural hair journey almost 3 years ago, when she completed her Big Chop for charity. She now runs a rapidly growing YouTube channel documenting her progress and focusing on the care and styling of kinky-curly hair, as well as beauty and lifestyle. Based in London, UK, Mary's favourite pastime is hopping on a plane and heading stateside!
---

La'Tara "La-La" Deshazior, @TheFashionistis
@thefashionistis  LaLa has over 5 years of experience in the industry which to some may be very little but it speaks volume! Her background in hair and make-up artistry is extensive as she specializes in bridal but can defiantly be versatile; All while running her personal styling and image consulting company known as TheFashionistis, LLC. Everyone knows her for being behind-the-scenes but her work ethic, drive, diligence, organization and overall passion all for all things beauty will certainly keep her at the top.
---

Shane' Weaver, @BackToTheShop
@backtotheshop  Shané is a senior cosmetologist and the proprietor of Back to the Shop- an online magazine that explores black beauty culture beyond aesthetics/looks. Shané holds Bachelor and Master degrees in English, and she is currently pursuing a PhD in African American Studies/ Africology. As a native of the D(M)V, Shané has a front seat to the trends in the nation's capital and abroad. With her mastery of English, tenure in the beauty industry, and her appreciation of culture, Shané offers a unique perspective on beauty matters.