Wearing your hair natural hair can be so much fun because there are so many ways to manipulate your natural curl pattern or wear it in its natural state.
If you're transitioning from relaxed to natural hair, there are number of style options that can help hide those straight ends that just don't seem to curl.  Some of the most popular style options include: bantu knots, perm rod sets and flexi rod sets.  All of these styles are great for long lasting, heatless curls.
Another perfect style option that will give you a tighter curl that will last for days is a straw set. A straw set  is a method of curling your hair (relaxed or natural) by using straws to set the curls.
The great thing about a straw set is that the tools are inexpensive and typically something you would have in your home. Drinking straws, bobby pins, holding gel or styling mousse are essentially all that are needed to create these versatile curls.
While this method takes some time, the results are amazing!
Below are the products that @TheLovelyGrace used to set her hair:
You can either let you hair air dry or you can sit under a dryer.  I vote for sitting under the dryer to speed up this process but do what works best for you!
The following two tabs change content below.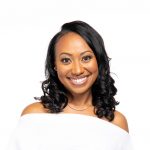 Brandelyn Green is the Founder of VoiceOfHair, a platform to help women of color find the best hairstyles and hairstylists! After living in 8 cities and in Sweden within a 10 year span Brandelyn became frustrated after trying to find trusted hairstylists who could help her maintain her natural hair. Since starting VoiceOfHair in 2014 she has grown the social media platform to over 1MM+ on Instagram and Facebook. As a natural who is also a salon goer, she wanted to create a platform where people could find the best products, hairstylists, advice and trends. VoiceOfHair provides hairspiration (hair + inspiration) as well as styling tips for women with relaxed and natural hair!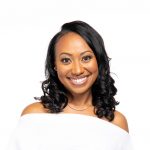 Latest posts by Brandelyn Green (see all)
Facebook Comments