When your hair products just aren't working for you the way they used to you can always supplement your hair regimen with some DIY treatments.  Here are 7 DIY Hair  Treatments made out of ingredients you can easily find at home.
GOT MOISTURE?
Avocado
Avocado is considered to be the perfect food for just about everything. Avocado is an excellent ingredient for treating dryness and damage, and it benefits your hair in the following ways. Avocado is rich in fatty amino acids that coat your hair shaft and help it retain moisture. The natural oils in the fruit provide your hair with long-lasting and deep hydration. Mash up half an avocado and add a few drops of peppermint essential oil. Apply the mask after shampooing your and rinsing. Let it stay on your hair for 15 minutes before rinsing.
Coconut Oil
The vitamins and essential fatty acids naturally found in coconut oil nourish the scalp and help to remove sebum build-up from hair follicles. Dampen hair and apply coconut oil to your ends.
Banana + Olive Oil
It's simple really, you only need banana and olive oil to make this amazing hair mask for damaged locks. It's important to combine the ingredients thoroughly for best results. The banana should be blended into a smooth puree with no lumps. Use this hair mask once a week to restore damaged hair back to its former luster.
We recommend that you use the PureFix Hair Elixir which is a 6-in-1 hair and scalp treatment that contains all of the natural oils listed above. Its all-natural ingredients work together to support longer, stronger hair and to promote hair growth.
NEED A COLOR BOOST?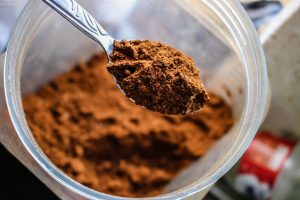 Cocoa Powder
Cocoa powder is a natural darkening dye. When it comes to dyeing hair, box dyes done at home or at a salon are usually the go-to choice for most women. Along with plain yogurt, honey and apple cider vinegar, cocoa powder holds its own as one of these natural dyes that not only adds beautiful color to the hair, but makes it healthier as well.
Lemon + Chamomile
Lemon and Chamomile have long been known as brightening agents for hair. Mix together a cup of strong chamomile tea with the juice of a couple lemons.
DULL, FRIZZY & LIFELESS HAIR?
Sugar Water
Heat water to a boil, add 1 tsp of sugar and stir until completely dissolved. Allow the water to cool and then add in the rubbing alcohol and your favorite essential oil to add fragrance. Mix ingredients together and pour into a spray bottle. Mist lightly on your hair and let it set for 10-20 secs.
Apple Cider Vinegar
Mix two tablespoons apple cider vinegar with one cup water, and use to douse your hair after washing. Rinse thoroughly, and follow with a light conditioner. The acetic acid in apple cider vinegar will remove residue from product buildup and help you get shiny, lustrous locks.
So if you're a DIY kind of person these recipes can be all that you're missing in your hair regimen.  Have you tried DIY recipes before? What's your favorite?

The following two tabs change content below.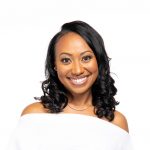 Brandelyn Green is the Founder of VoiceOfHair, a platform to help women of color find the best hairstyles and hairstylists! After living in 8 cities and in Sweden within a 10 year span Brandelyn became frustrated after trying to find trusted hairstylists who could help her maintain her natural hair. Since starting VoiceOfHair in 2014 she has grown the social media platform to over 1MM+ on Instagram and Facebook. As a natural who is also a salon goer, she wanted to create a platform where people could find the best products, hairstylists, advice and trends. VoiceOfHair provides hairspiration (hair + inspiration) as well as styling tips for women with relaxed and natural hair!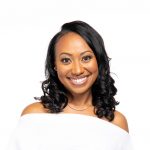 Latest posts by Brandelyn Green (see all)
Facebook Comments