In this generation more and more makeup brands are popping up around the globe, and good thing for us there is now makeup for us made by for us! Here are some Black owned makeup brands that are changing the game in the makeup world! 
This is one of my favorites! This are best known for their eyeshadow palettes, which are reasonably priced which is a bonus! 
Now this brand has a vast variety of makeup but they are best known for their amazing setting powder in "buttercup". Unlike the many other popular brands of setting powder, this one does NOT have our skin looking ashy which is always a plus! 
The trend of liquid lipsticks don't seem to be disappearing anytime soon and that's a good thing for us because this brand has amazing lipsticks! They also offer other cosmetic products that are amazing!  
Where to start when it comes to this brand?? They have an amazing variety of products and shades. There has not been a product that I have tried on myself or my clients that I did not like. You can find Iman products in local stores such as Target and Walgreens which is a plus if you don't like shopping online for makeup! 
This brand was made by the celebrity makeup artist himself AJ Crimson. You can't go wrong with the amazing shade ranges that this brand offers! 
Now I know what you are thinking, isn't shea moisture for hair? Not anymore! This brand has moved on to making makeup as well. Give them a try! 
This cruelty free makeup brand offers the cutest bakery themed products!  
You can never have enough lipsticks! This brand offers a ton of different colors and not to mention their lipstick products have the cutest names! 
There a many different lipstick colors but this brand was one the first to have unique lipstick colors in the makeup game. With their products being gluten-free, cruelty-free, and vegan there is no reason not to buy! 
Made by professional makeup artist Danessa, this brand offers a wide variety of products for the everyday woman as well as professional makeup artist!
The following two tabs change content below.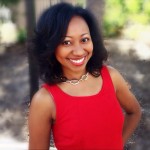 Brandelyn Green
Brandelyn Green is the Founder of Voice of Hair, a platform to help women of color find the best hairstyles and hairstylists! After living in 8 cities and in Sweden within a 10 year span Brandelyn became frustrated after trying to find trusted hairstylists who could help her maintain her natural hair. Since starting VoiceOfHair in 2014 she has grown the social media platform to over 1MM+ on Instagram and Facebook. As a natural who is also a salon goer, she wanted to create a platform where people could find the best products, hairstylists, advice and trends. VoiceOfHair provides hairspiration (hair + inspiration) as well as styling tips for women with relaxed and natural hair!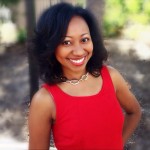 Latest posts by Brandelyn Green (see all)
Facebook Comments